Armored Car Services – Deposit Processing
Safe & Sound Courier, Inc. verifies cash and checks, consolidate multiple location deposits and capture all of the information with each deposit including envelope details.
We provide you with detailed verification reports subtotaled by location and deposit ticket date on the very next business day.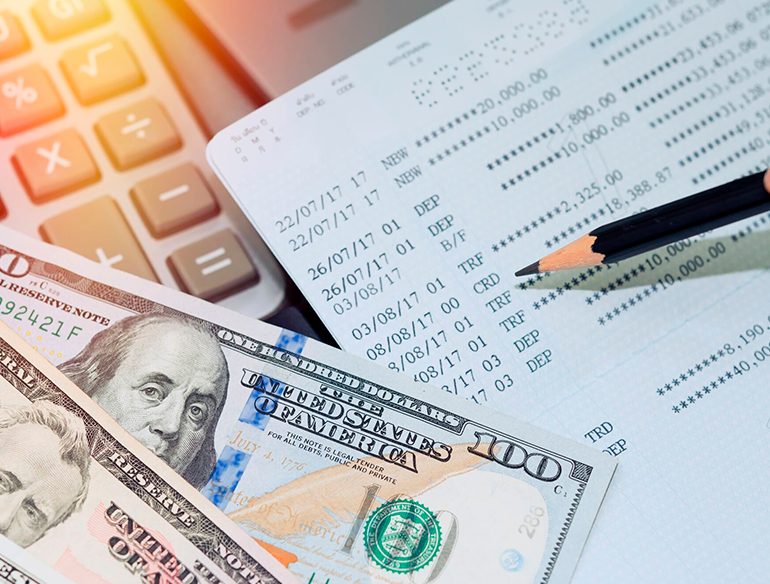 Armored Car Services – Coin &Currency Orders
CHANGE ORDER PREPARATION
Safe & Sound Cash Vault Services provides your business with an accurate and secure supply of currency and coin to meet your daily change order needs, without debiting your bank account! An even exchange payment is made upon delivery. Your Safe & Sound serviced locations can receive change every service day, including weekends. All preparation fees are invoiced along with your armored car services.

Change Order Delivery (via c.o.d. payment):
Retailers appreciate Safe & Sound's Change Order Delivery service because
of the superior benefits it provides including:
Enhanced Cash Management:
We deliver the currency and coin you need to do business where and when you need it. You can get a delivery with every pick-up.An Even Exchange of Funds: To keep your store safes in balance at all times.
Increased Safety and Security:
Safe & Sound's in-store deliveries eliminate dangerous trips to the bank for you and your employees that can involve risks of physical harm, potential liability and financial loss.
Comprehensive Change Order Activity Reporting:
We itemize change order preparation fees by location and include them with your Safe & Sound Armored service invoice. This eliminates the need to reconcile change order activity fees on your monthly bank statement.
Armored Car Services – Smart Safes
Safe & Sound Courier, Inc. has been committed to loss prevention since the beginning. Today we are fast becoming one of the premier security and loss prevention companies in the nation.
Every product we carry is manufactured using the latest available technology. So, whether you're looking for a simple fire safe to store overnight receipts or a computer-based intelligent safe to protect against employee theft, or anything in between, if it's from Safe & Sound, you know it'll protect your company's assets.